At the invitation of the Global Counter Terrorism Council (GCTC), Mr. Faiz Sobhan, Senior Research Director, Bangladesh Enterprise Institute attended the virtual International Counter-Terrorism Conference 2022 on January 22, 2022. The ...
BEI Weekly News Highlights: Brief Highlights on Current Issues of South Asia, December 24, 2021-December 30, 2021 for details is available for download. ...
In his keynote address on the history of Bangladesh's liberation struggle, Ambassador Humayun Kabir noted that for the first time, a sense of individual nationalism was created among the Muslims ...
On July 13, 2021 BEI received the National Defence College (NDC) 2021 Course Members virtually. This was a part of long standing collaboration between NDC and BEI under which NDC ...
In this globalized world, trade finance (TF) is an essential tool to enable the trade of goods, and increasingly services, allowing local firms and value chains to sell into global ...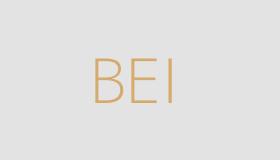 Star Business Report The country cannot reach a double digit ranking on the World Bank's ease of doing business index without the proper implementation of policy and regulatory reforms, according to ...
President Biden's State of the Union address: Big ideas with huge strategic importance M Humayun Kabir | Published: May 11, 2021 21:20:54 Traditionally, the State of the Union address is a domestic ...
On 18 January, H.E. Mr. Lee Jang-kaeun visited BEI to discuss issues of mutual interest with the BEI President and senior staff. ...
On July 18, a virtual panel on 'Bangladesh's Foreign Policy Priorities in the Wake of the Covid Pandemic', was hosted by jointly by BEI and the Youth Policy Forum (YPF). ...